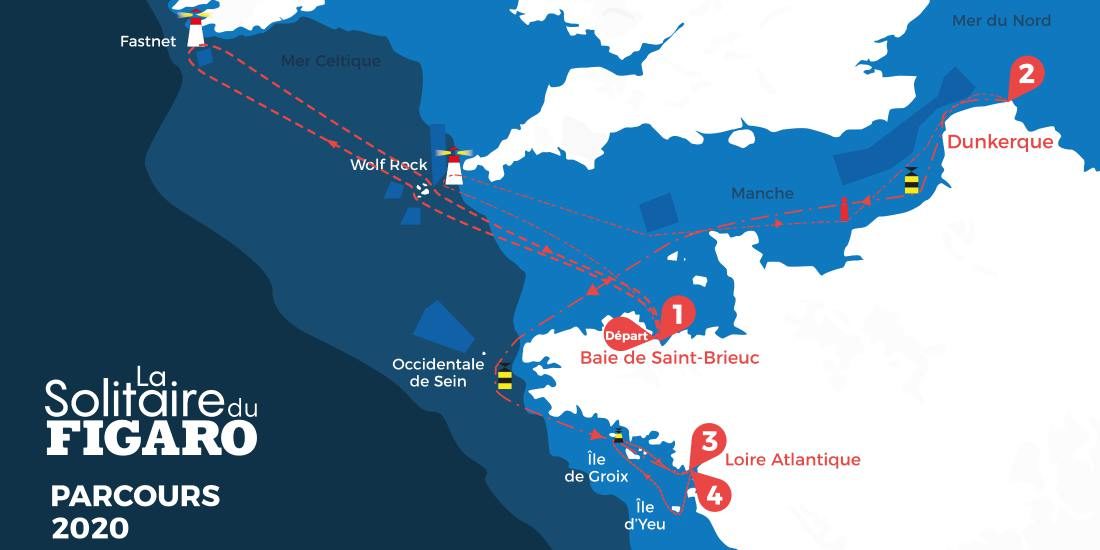 Departures and nominations, jobs, trainings, service offers, announcements and partnerships, launches… all you have to know about Sailing Market.

Real media experts in competitive sailing
Launched in 2015 by Axel Capron, a former editor-in-chief of Sports.fr, and Pierre-Yves Lautrou, a past journalist at L'Express, Tip & Shaft represents the informed, unbiased voice commentating and reporting on the world of competitive sailing.
Tip & Shaft develops high value-added, original content delivered to an active, passionate audience via an innovative editorial newsletter. It is distributed each Friday only by email to more than 5,300 subscribers: racers, sponsors, journalists, communicators, manufacturers, agents suppliers and fans of sail racing. It grows consistently and is 50% bigger than on Day 1.
Tip & Shaft in a few dates:
November 2015: launch of the Tip & Shaft newsletter.
May 2017: Launch of the Tip & Shaft / Connect conferences, innovative, focused business seminars for
sail racing professionals and those interested in high level learning.
December 2017: launch of Tip & Shaft / Workshop, business training, projects and communication skills for sail racing
October 2018: launch of the international edition in English, in partnership with Andi Robertson.
November 2018: Launch of Into The Wind, Tip & Shaft's monthly podcast.
January 2019: winners of a Support Fund for Emergence and Media Innovation by France's Ministry of Culture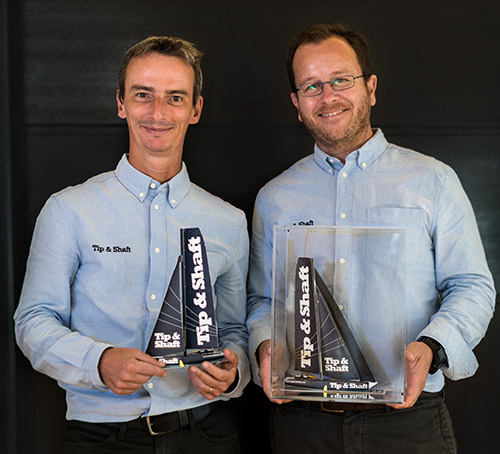 Axel Capron
Starting out as a sports journalist at Teléstar, Axel joined the editorial staff of Sports.fr to cover sailing among other sports, before rising to the role of chief editor.
He was then appointed Newsweb's sports news editor (Lagardère Active Media Group) until March 2015.
He co-founded Tip & Shaft with Pierre-Yves Lautrou in November 2015.
Pierre-Yves Lautrou
PYL was a journalist at L'Express for 15 years, where he covered not only sailing but also wrote on politics and economics until July 2015. He has been the author of the blog Au Large for a decade.
He is an experienced racer, sailing for many years in the Mini (Mini-Transat 2001) and Class40 (Route du Rhum 2014).
He co-founded Tip & Shaft with Axel Capron in November 2015.

On Into The Wind sailors take the time to reflect in depth on their career, recent and past and look to their future. They talk frankly and openly about what makes them tick, about their life and their highs and lows.
Tip & Shaft sets out to explore their courses, to understand what defines the sailors who take to the water to compete whether it is for a few hours or months at a time, solo or fully crewed, in a bay or around the world.
Sailors are often people of few words. Tip & Shaft seeks to give them the time and the opportunity to talk, so that we can share their adventures and experiences.

Business meetings for the different sectors of sail racing.
A day of meeting and networking to evaluate the sector
Input and advice from the best experts in sponsorship, communication and the media
Feedback and shared experiences from leading exponents.
Ample breaks during the day are a chance to meet people and develop your network
LE DÉVELOPPEMENT DURABLE, UN LEVIER DU SPONSORING VOILE ?
MARDI 17 SEPTEMBRE 2019 – PARIS

Business meetings for the different sectors of sail racing.
A day of meeting and networking to evaluate the sector
Input and advice from the best experts in sponsorship, communication and the media
Feedback and shared experiences from leading exponents. 
Ample breaks during the day are a chance to meet people and develop your network